Remedi Pharmacy Team plays an important public health role and is a vital asset in combatting the spread of COVID-19. We are a frontline point of contact for the public and a place in which people can expect to receive accurate and responsible information about the management of their healthcare, virus prevention and treatment.
During this challenging times, our Pharmacy have introduced additional measures in the interest of the safety of both customers and staff.
COVID-19 may spread in either direction from a Pharmacy staff member to a customer or from a customer to a staff member. Good infection prevention and control practice seeks to manage both of these risks in a rational way that respects to dignity and safety of both customer and staff member.
How does the Virus transmit?
Like other respiratory viruses, the virus that causes COVID-19 is transmitted if it reaches the mucosa of the respiratory tract or eyes.
The virus can reach the respiratory tract if an infected person coughs or sneezes when close to another person and the droplets from the cough or sneeze land in the eye, nose or mouth or when contaminated hands touch the eyes nose or mouth.
If a Pharmacy staff member can maintain a distance of 2 metres from the customer's mouth and nose, they are not within the likely range of droplet transmission. This helps protect both parties.
What is in place in Remedi Pharmacy
Ensuring measures are in place to minimise chance for exposure
Promotion of physical separation, including protective screens at all counters and consultation room
Respiratory hygiene, cough etiquette and hand hygiene
Use of specialist , antiviral air filter(AirDog)
Hand sanitizing Units available at the entrance
Keeping up to date with information available from www.hpsc.ie and ie
People who:
Have fever and/or a cough
Have confirmed COVID-19 infection
Are awaiting testing or test results
Have been advised to self-isolate
Are in at-risk groups for severe complications of COVID-19
should not attend the Pharmacy.
If people in any of these categories have concerns or questions about their medicines or require a supply of prescription or over the counter medicines, they may phone the Pharmacy or send a friend/relative, or have their medicines delivered, if this service is available.
SIGNAGE
Remedi Pharmacy have many forms of messaging about COVID-19, both in the Pharmacies – in the form of leaflets, posters, social distancing floor graphics and outside- queue managing system.
SOCIAL DISTANCING
Pharmacy staff are asking customers to keep a distance of 2 metres from each and from staff
We have adjusted workflow and layout of the store where needed to facilitate this
Staff members are dealing with one person at/near the counter at a time
Floor graphics are in place in the store indicating 2 metre distancing and where it is safe to stand
Where closer contact is necessary, e.g. to pick up the prescription and pay at the counter, staff members are ensuring the customer is close to the staff member for the shortest possible period of time
Prescriptions can be left on the counter for the person to pick up rather than handed to the person
Customers are being asked to phone ahead with their prescription so that their prescription can be collected quickly when they arrive
If there will be a delay, e.g. for prescription dispensing, staff will ask people to return at an appropriate time or to wait in their car
AT THE COUNTER
Staff are paying frequent, close attention to regular hand hygiene
Tissues and alcohol hand rub are available at the counter and customers are being encouraged to use them
Customers may be offered hand sanitiser before they use a commonly shared item such as a pen or touch key pad on a card machine
Commonly shared items are cleaned frequently using a detergent or disinfectant wipe
Use of contactless cards for payment is encouraged
CLEANING/DISINFECTION
Our premises are being disinfected with Reactive Barrier Technology Solution, by expert Rentokil This unique technology is fast-acting, eliminates 99.9999% of harmful microorganisms and provides long term protection against the spread of Covid-19. It is part of our ongoing commitment to provide safe and enjoyable shopping experience for all our customers.
Special attention is paid to surfaces or items that are frequently touched by members of the public and/or staff including; counter tops, till, backs of chairs, handles of stationery blood pressure monitoring machines, door handles, dispensing drawers etc.
Follow us on Facebook for any important updates.
Download our REFILL ASSISTANT mobile app, enter the code 7918749 (our phone number) and select Remedi Pharmacy IFSC
The content below is information taken from The HSE guidelines during this pandemic.
If you have fever and/or couch you should stay at home
regardless of your travel or contact history
If you feel unwell with cough or fever
Please Phone your Doctor for medical advice or
Please phone the Pharmacy for a supply of your medicines or
adive about your medicines
COVID-19 is a new illness that can affect your lungs and airways. It's caused by a virus called coronavirus. It can take up to 14 days for symptoms of coronavirus to appear.
The main symptoms to look out for are:
Take steps to protect
yourself & Others
To protect yourself and others from coronavirus (COVID-19) it's important to think about how the virus is spread.
Coronavirus is spread in sneeze or cough droplets. To infect you, it has to get from an infected person's nose or mouth into your eyes, nose or mouth. This can be direct or indirect (on hands, objects, surfaces). Keep this in mind. It will help you remember all the things you need to do to protect yourself and others from the virus.
Wash your hands often with soap and water for at least 20 seconds.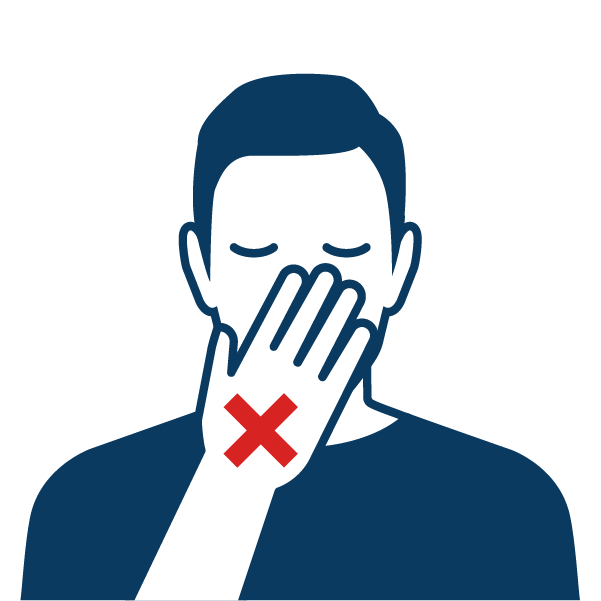 Avoid touching your eyes, nose, and mouth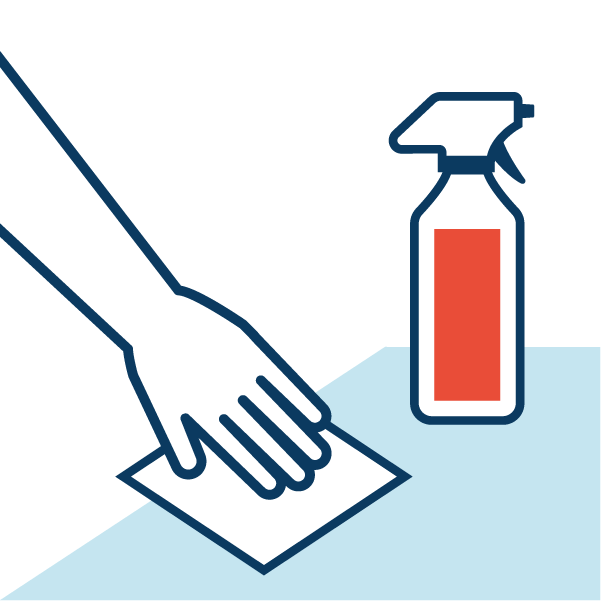 Clean and disinfect frequently touched objects and surfaces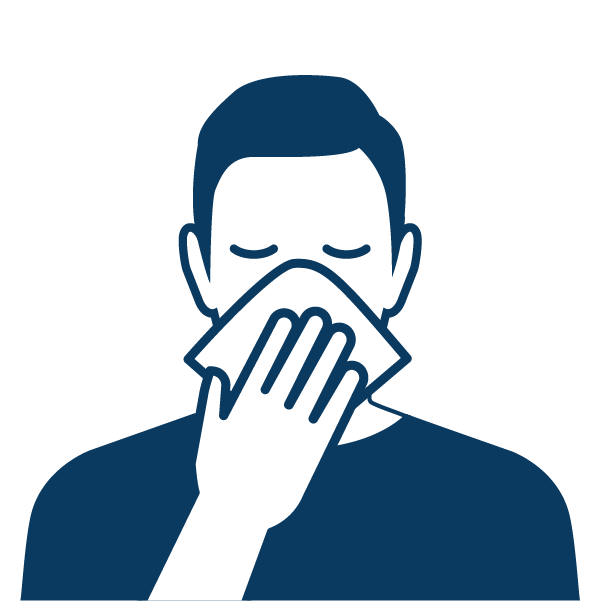 Cover your cough or sneeze with a tissue, then throw the tissue in the trash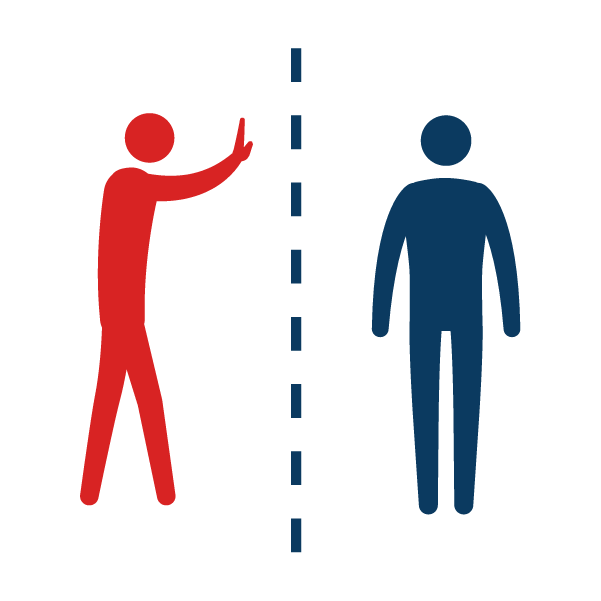 Put distance between yourself and other people.
2 meters at least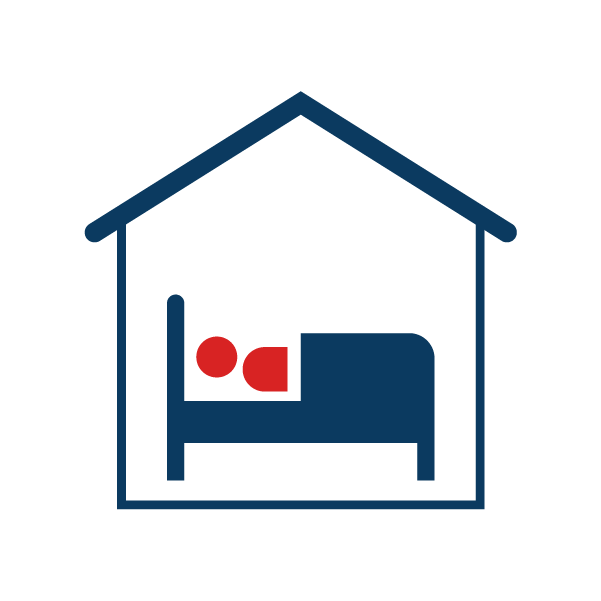 Stay home when you are sick, except to get medical care
What To Do if You Are Sick
Call your GP:  If you think you have been exposed to COVID-19 and develop a fever and symptoms, such as cough or difficulty breathing, call your healthcare provider for medical advice.
Steps to help prevent the spread of COVID-19 if you are sick: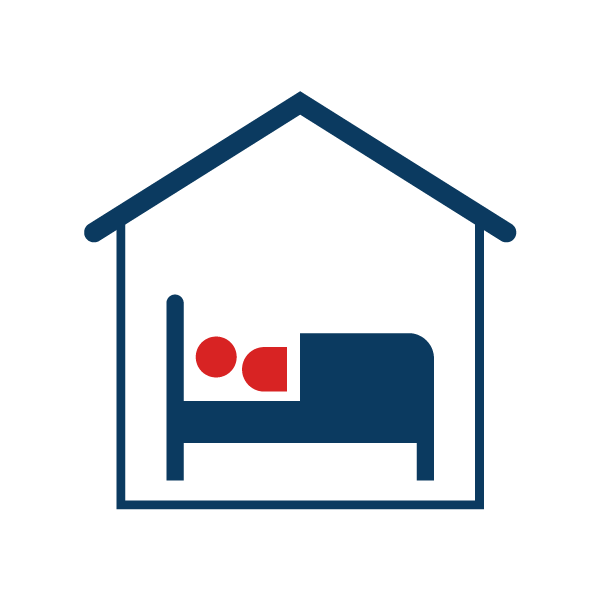 Stay home except to get medical care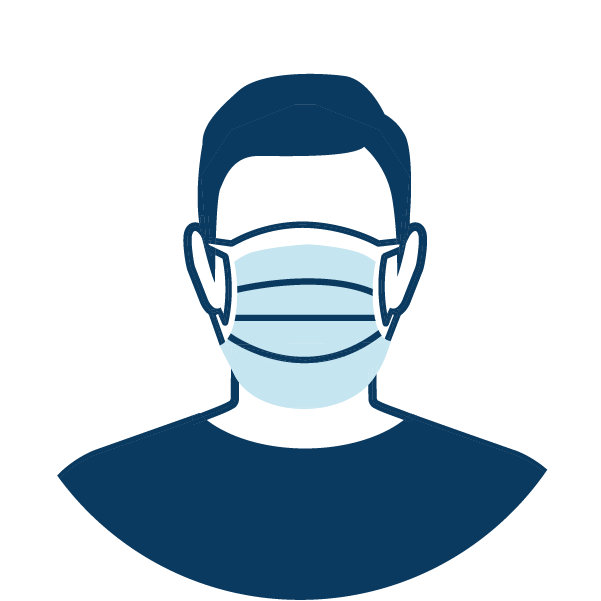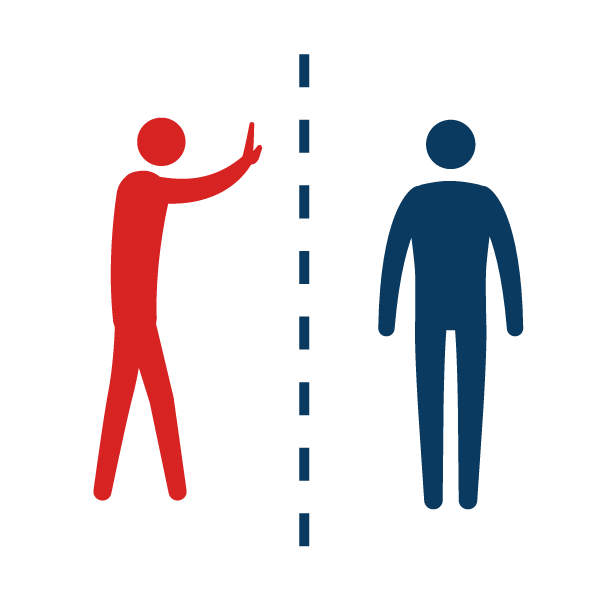 Separate yourself from other people and animals in your home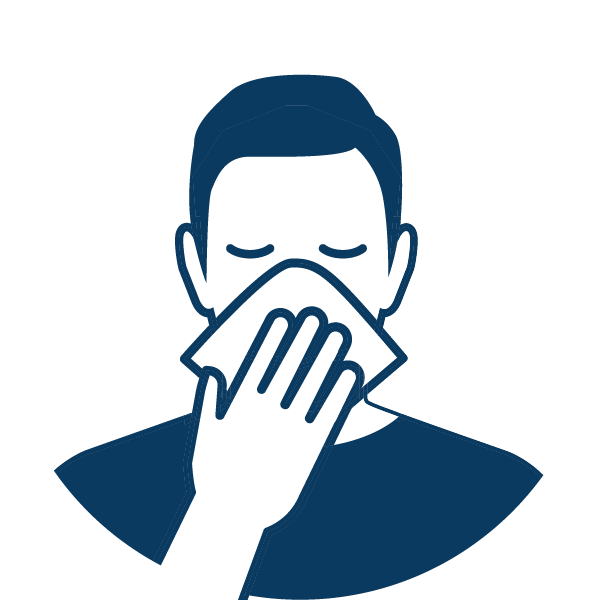 Cover your coughs and sneezes with a tissue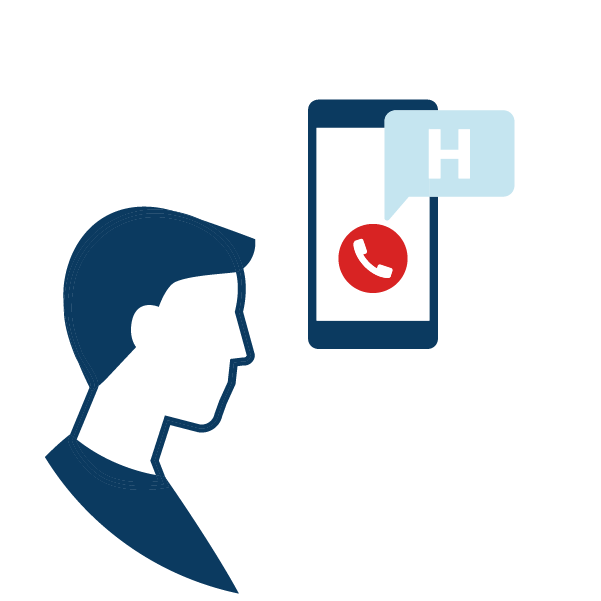 Call ahead before visiting your doctor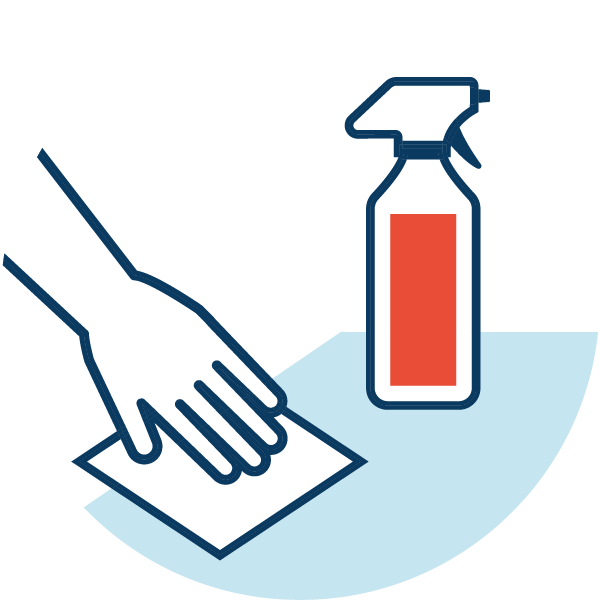 Clean all "high-touch" surfaces every day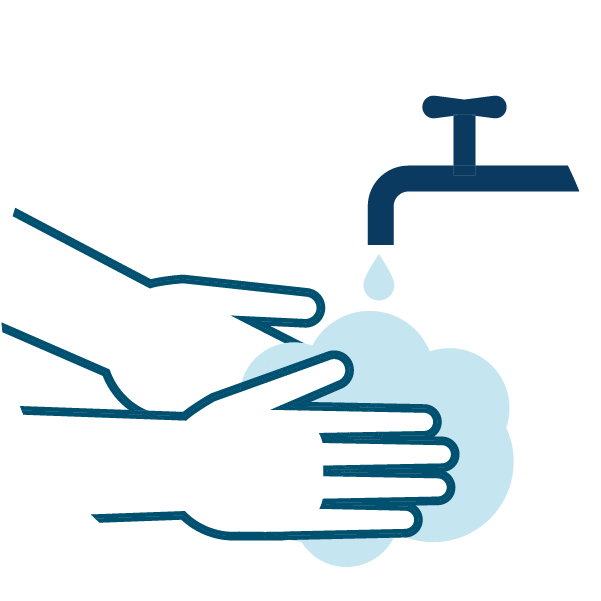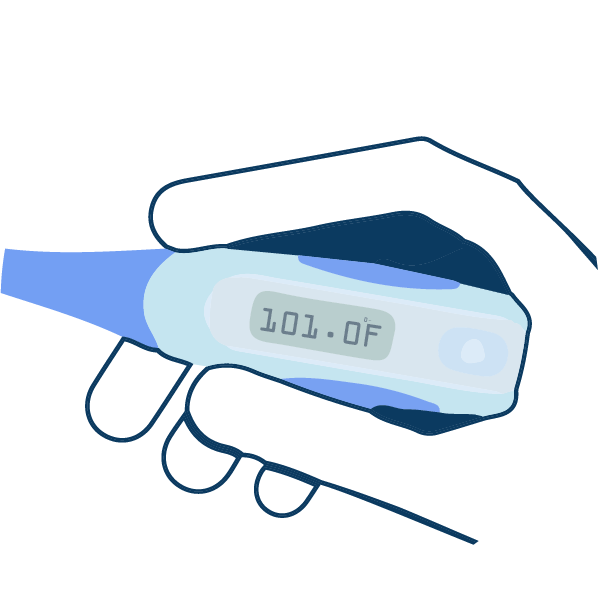 Stay safe. Protect each other COVID 
Tracker is a free app for your mobile phone. It will help us to protect each other and slow the spread of coronavirus (COVID-19) in Ireland. Using the COVID Tracker app along with the existing public health measures will help us all stay safe when we meet up, socialise, work or travel.